Looking sporty without hitting the gym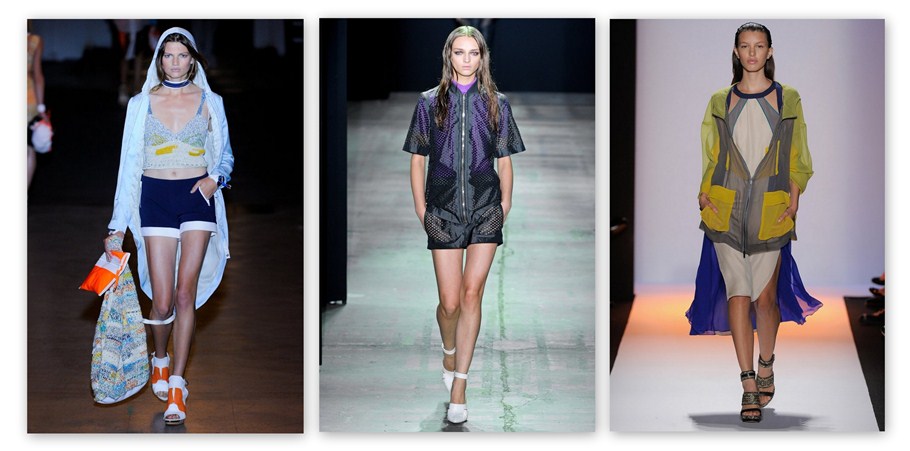 Not the athletic type of person? No worries! This sporty summer trend can be worn to any occasion, not just the gym. The sport -influences are everywhere; in the materials, the details and certain sport items make a comeback too.
When it comes to materials we see thick surfer's fabrics like neoprene popping up, lots of jersey and mesh details (Alexander Wang). Elegant items are given sporty details as well, like large pockets (Versus), hoodies (Rag & Bone, Kenzo) and eye-catching zippers (Blumarine). Then there are the classic sports items like the baseball jacket (Victoria Beckham) and cycling shorts making a huge comeback. And let's not forget the Isabel Marant wedge sneaker hype that has been going on for the last couple of months.
When it comes to color the usual suspects black and white are a solid option, perhaps mixed with bright tones and touches of neon. Add your sexiest heels and some sparkling jewelry and you're ready for a chic night out. There's always tomorrow for the real working out…
Photos: Rag & Bone, Alexander Wang, BCBG
Source: Fashion Gone Rogue
I originally wrote this trend for TPS.
See more of this trend here.